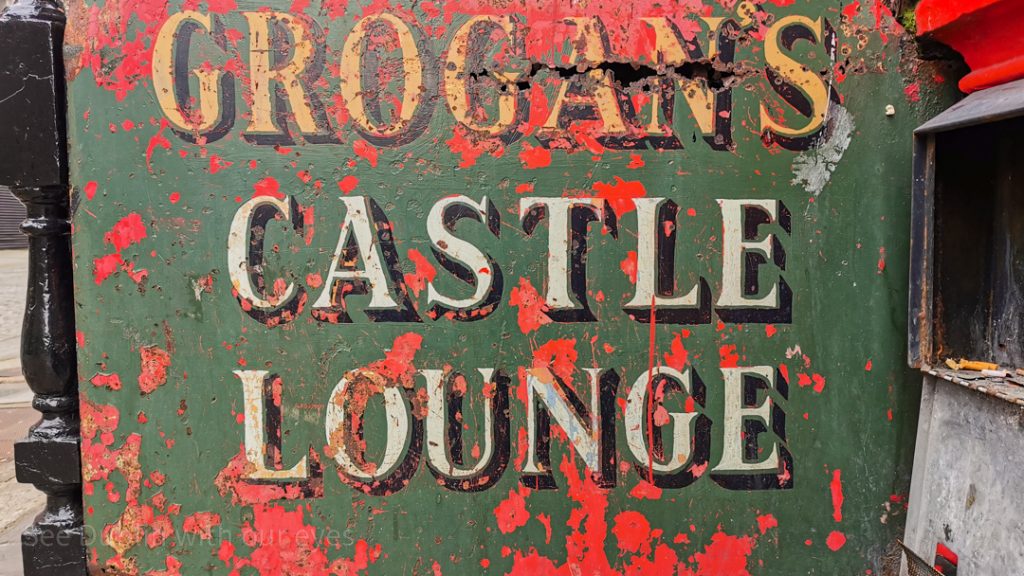 Grogan's pub in Dublin closed in March of 2020 and has remained shut ever since. Unlike some so called 'wet' pubs Grogan's did not reopen at all during the various reopenings of 2020. They remained firmly shut. The rhetoric from Gov't sources was wasted on these long term masters of the publicans art. So we waited, and waited.
I, and many Dubliners, are so ready for it's reopening. Last week they posted on Twitter they would open in three weeks. This will be the beginning of the end. On Twitter last week this appeared …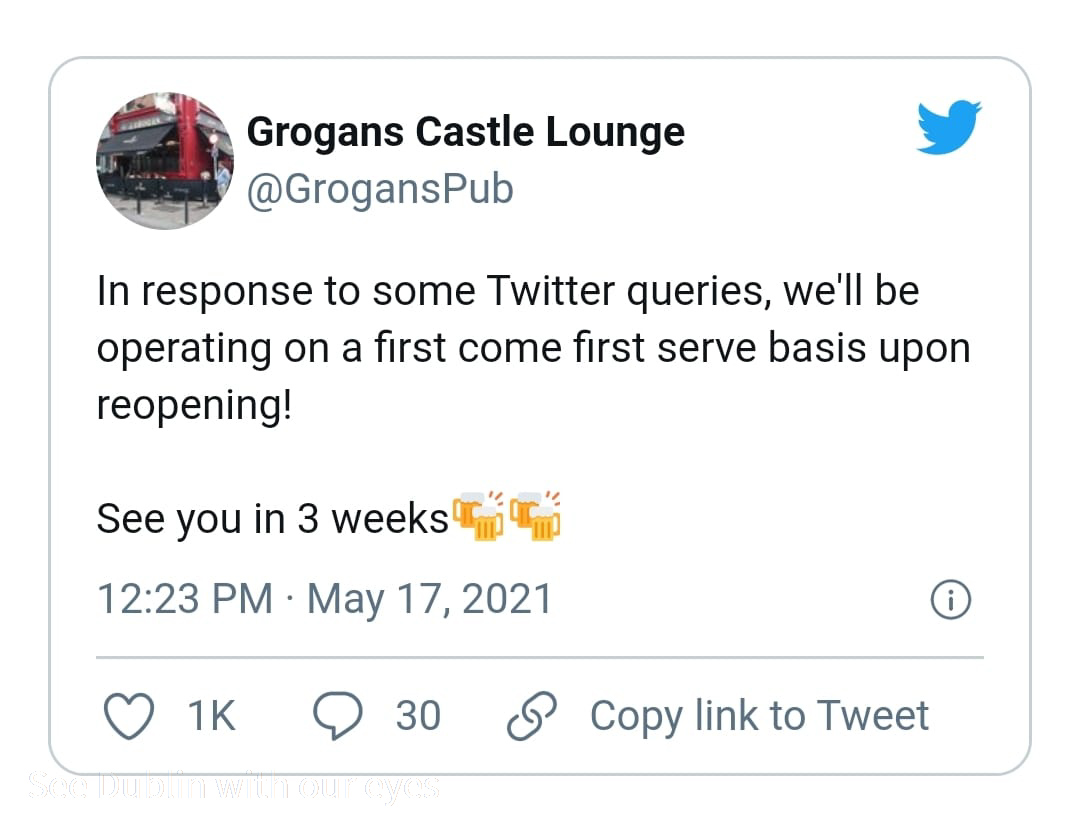 … there will be a queue! Socialising in public is a very important part of the culture in Ireland. Irish pub culture, 'Irish pubs' are famous all over the world. I have seen them in the most remote regions of south America and the Indian sub-continent. It is part of what we do. In Dublin there are tourist pubs, aimed at the tourist market, these are 'not really' Irish pubs. Grogan's is an Irish pub. You can 'feel' it. On walking tours I often send clients into pubs for a 'feel' and then ask how they felt. Each one is distinct and it is this qualitative nuance that really sets a good pub apart.
Grogan's has been home to writers, artists and general creative types since forever. The athmosphere is like a Zen monastery, you attune to it and become one with it. You enter into Grogan's. Being loud and out there will get you sent out there. It is not the way. This is all in the silence of the place. Outside on the terrace, located in the exact heart of the south city commercial core, is the best people watching in Dublin. It is a highly social place and you will see all of Dublin pass you by. There are a few secrets to mastering the wind/rain direction outside but once you get a table, there is no leaving.
The building itself has a great history. It is an end-of terrace house, converted to commercial use and given a pub front c. 1880, and extended to the rear c. 1899. Shaw's Directory (1850) records a victuallers at this premises. Despite changes, the building retains its original Georgian proportions, and the Victorian pub has some good interior and good detail tom its frontage . The building contributes to the architecturally diverse streetscape of South William Street.
See you here for a pint and a toastie? Let me take you here on a walking tour of the city and bring you in to meet everyone. Book a walking tour and create some great original memories from Dublin.